Safety frist - every meter counts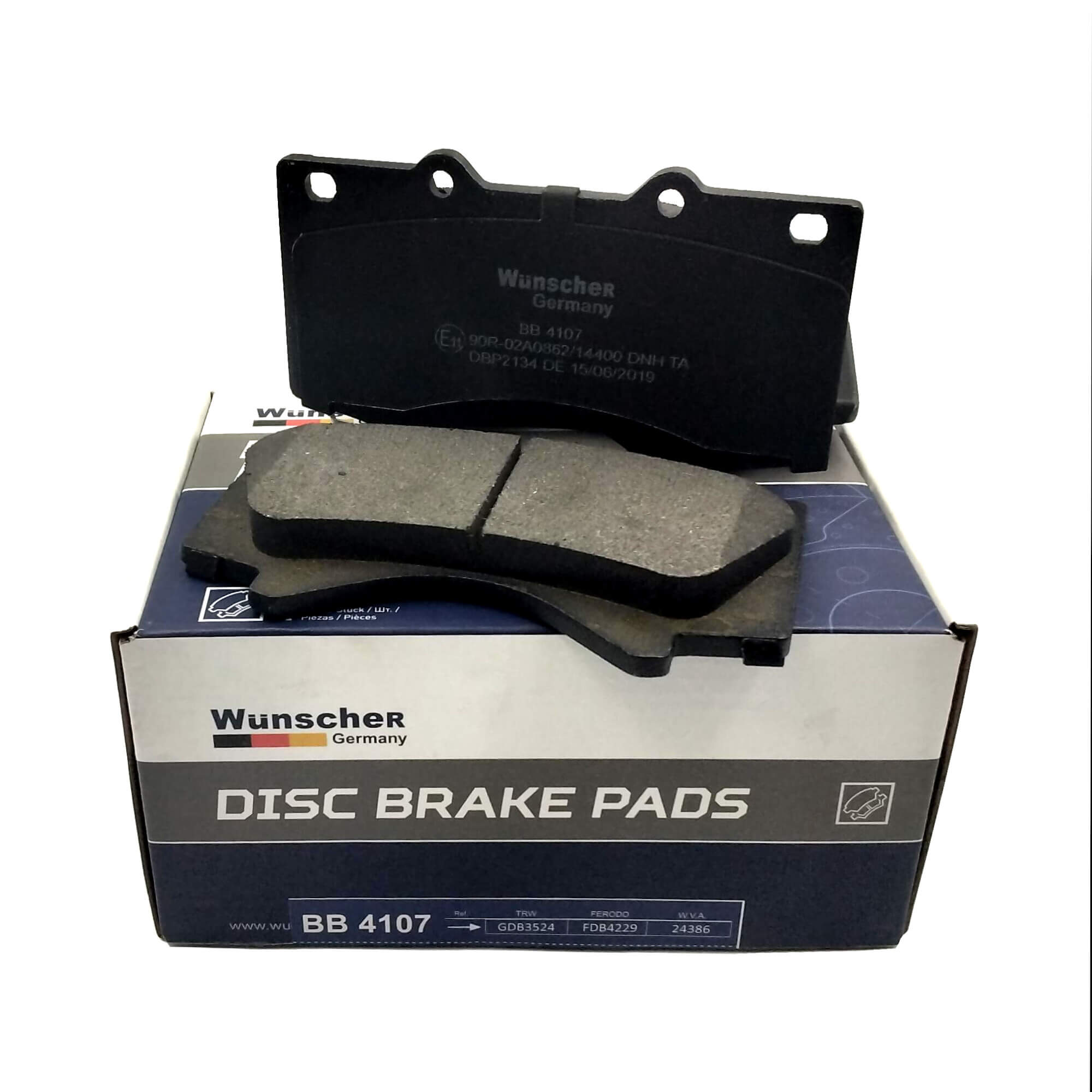 It is undisputed that brakes are one of the most important safety features of the vehicle. Thanks to German quality in production, research and development, design and process control, with Wunscher brake pads you can count on the best performance in every situation.
Product Catalog
Item / Ref / OE search:
Vehicle search:
Wunscher Brake pads have the following advantages:
Safety Features:
European quality certification R90

Immediately full braking power - no fading with Wunscher

heat-treated friction material

Comfort Features:
low dust formulation to keep your wheels clean
noise damping plate
vibration damping layer
service life 50.000 Km
corrosion protected
assessory part with high quality spring steal
wear indicator within the set
perfect fit thanks to laser cutted backingplate

The ECE-R90 standard certifies that the brake pad has been tested by the European authorities and meets the safety requirements of the manufacturer and the legislator. The Wunscher quality brake pads meet all these standards and further optional product tests are carried out to further improve quality and ensure high braking comfort. Among the comfort benefits are a low dust formula to keep the rims clean.
Excellent fit guarenteed
Accessory kits for front and rear axle and warning contacts suitable for a wide variety of manufacturers and models often enclosed directly to the brake pad. For a smooth installation in your workshop. Since the fields of application of brake linings and the requirements placed on them are different, Wunscher offers a wide range of brake products.
brake pads - mostly for front brake
brake shoes - mostly for rear/parking brake
brake wear indicators

wheel brake cylinder
The highest braking force is achieved on the front axle, so the front brake pad is usually worn first. Check regularly for sufficient friction material is still available. All brakes have a wear indicator for safety reasons. Electrical wear indicators warn the driver that there is a defect due to a warning light in the cockpit. Mechanical wear indicators give off a metallic, loud tone when braking.
Our online catalogue offers the right brake pad for almost every vehicle.